There are two ways to add students to projects:
Add Students Manually: assign students to projects directly.
Project Polling: students rank their top project choices allowing faculty and administrators to review those preferences and then make final project assignments.
This article is for adding students manually. For project polling instructions,
click here
.
Once you have added your projects and added your students, you are ready to create project teams. To manually add students into your project teams, click into your project and click the Team tab. Click Add a Team Member, select student from the user type dropdown and click Select a Member to scroll through your students. You can also begin typing the student's name to have it autocompleted.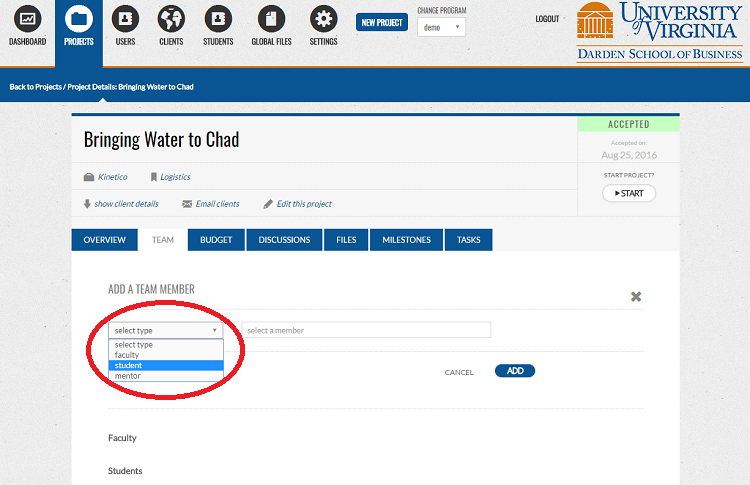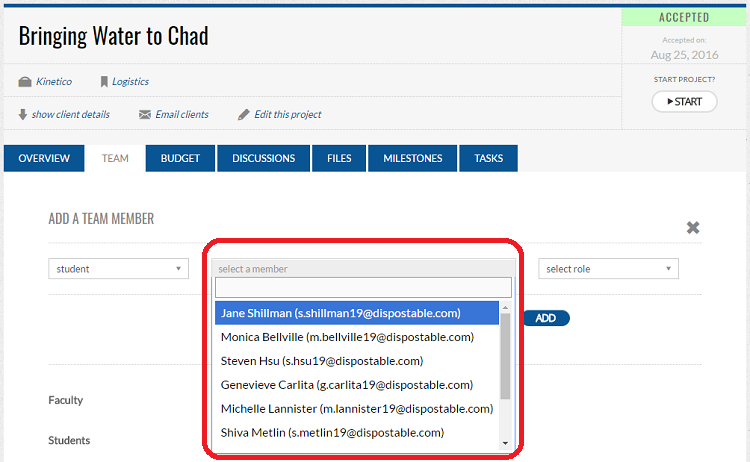 You can also select a role to be assigned to the student. Click the Add button to add the student to your project.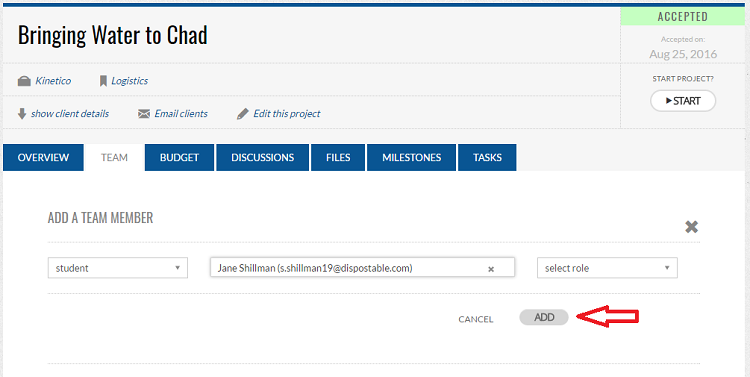 Note that you can remove a student from any team, any time. Simply hover over their name and click the Remove button that appears.