To schedule your project surveys, use the survey scheduler. Click here for more info.
The survey results can be accessed in four places:
The Surveys dashboard to view survey results for many projects at once
Inside a project profile to view all related survey results for the project
Inside a student profile to view all related survey results for the student
Reports to export survey results
Survey dashboard
Click Dashboard and click Surveys. More information on how to use the Survey Dashboard here.

Inside a project profile
Users with the access level instructor, instructor+ and administrator can access the Surveys tab on a project to view every survey result. From here, you can click view results to see the survey results for a specific survey on that project. Note that students cannot see the results, they only see a list of previous surveys they have completed and any surveys they need to complete.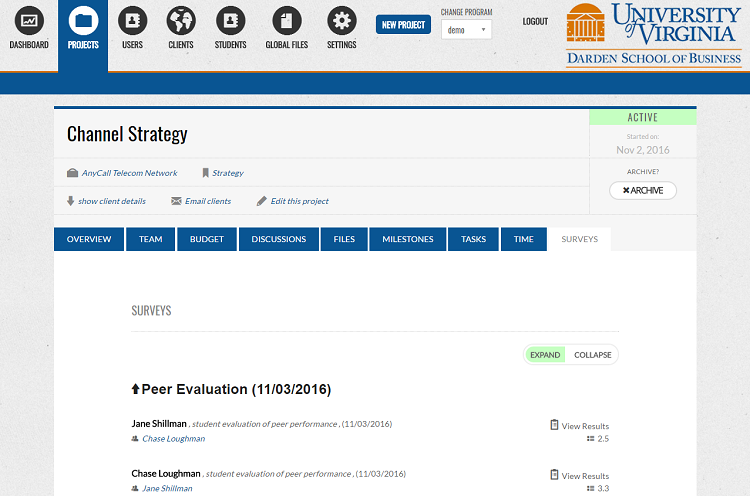 Inside a student profile
Click Students to see a list of current students and alumni. Click on any student's name to see their profile. Click the Surveys tab to review all surveys relevant to this student. Includes self evaluations the student has completed and peer evaluations completed by the student's peers.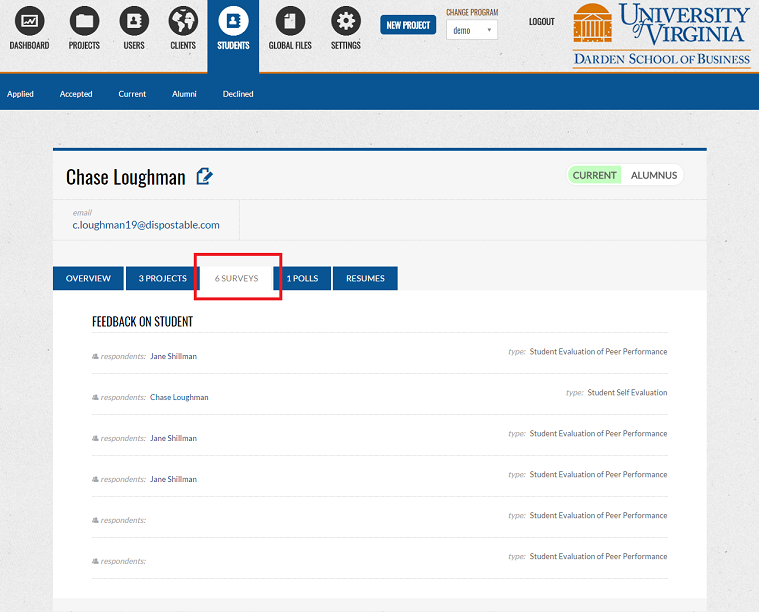 Export survey results
Click Dashboard and click Reports to access all your program's reports. The Survey Results Export button gives you access to any survey in your program's history in Excel or CSV format. First select the survey type you want to export and select the term or terms for which you want to pull data from.