To send or edit surveys, go to Settings > Surveys. Click here for more info.
To review the other ways you can access survey results, click here.
Surveys dashboard
Click Dashboard > Surveys. By default, this view shows all currently active projects. The initial view shows the average survey response score (if available). To see individual survey results by student, click arrow next to a project's name to expand for one project or click Expand in the top right to expand the view for all projects at once.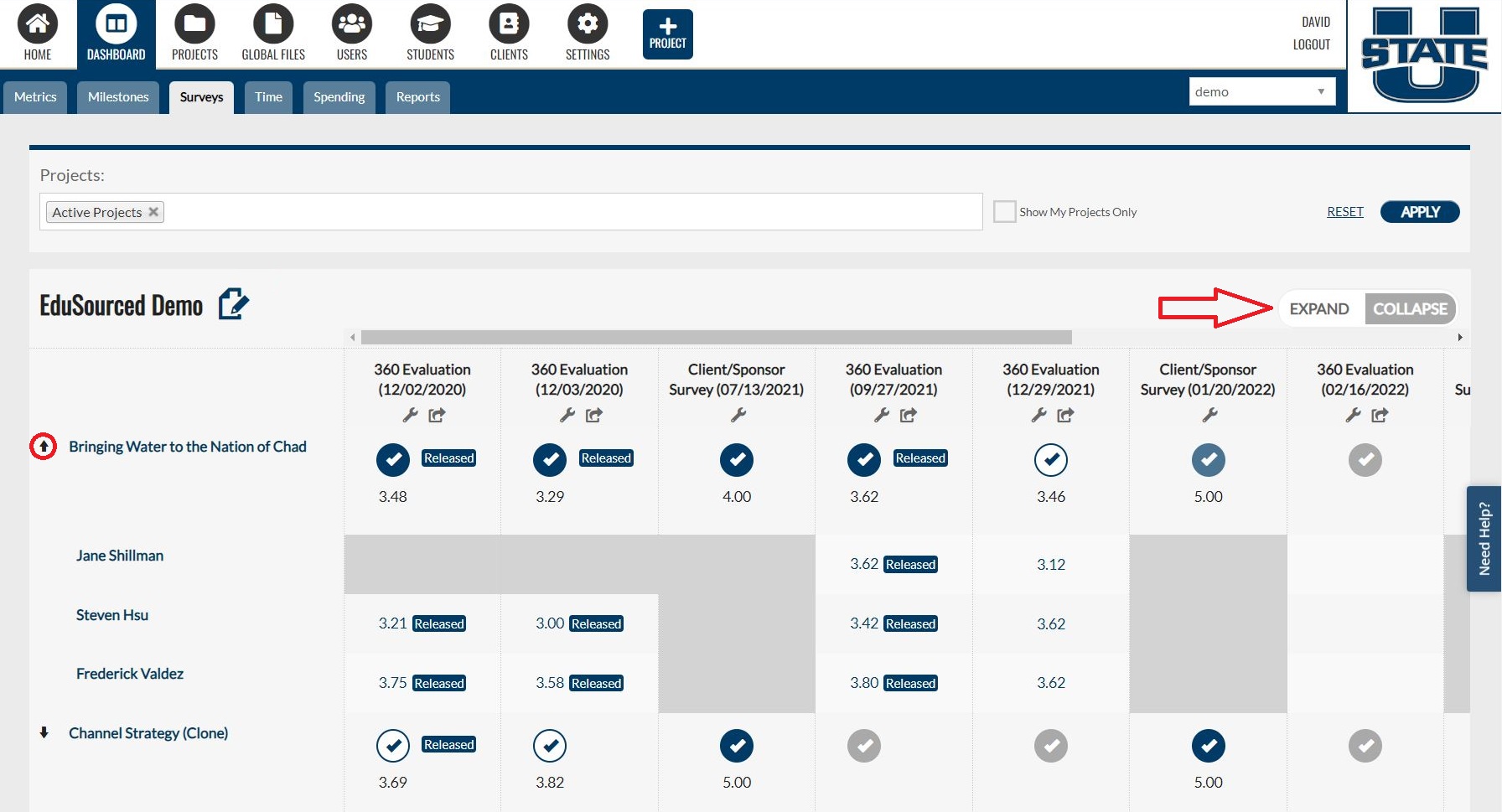 To review the results of an individual survey from the dashboard, expand the survey view and click on the number in line with a student's name. The number next to the project is the average result of all participants on that project.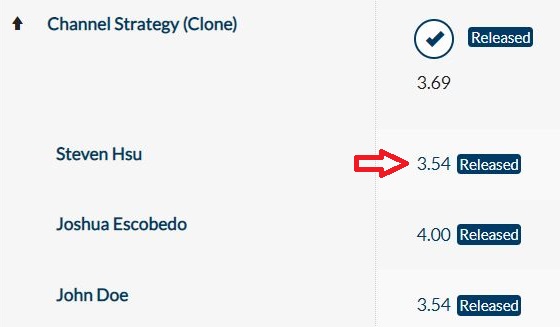 In the above example, 3.54, 4.00 and 3.54 are the average scores for each corresponding student. This value is always targetting the student listed (these are not the values that student provided). Click any of those numbers to review the exact survey results for the student.
The survey dashboard also tells you if a survey has been completed by all students, some students or no student for a given project. Click the check circle for more detail. If a circle is colored, all students on that project have completed it. If it is white with an outline, some students have completed the survey and if the circle is grayed out, no students have completed it.

There is also a Completion Report available from Dashboard > Reports to see a time and date stamp for each completed survey.
Clicking any of the circles will reveal who has completed the survey, as pictured below. Clicking the student's name will take you to that student's profile.