EduSourced automatically tracks all of your project sponsors, which we call clients, alongside their projects, previous feedback that client has given you on project performance and all contacts at that organization. If you need to retroactively add a client to an existing project, this page explains how.
Accessing your client history
Click on the Clients button in the menu bar to access all clients, past and present, as well as the people at those organizations.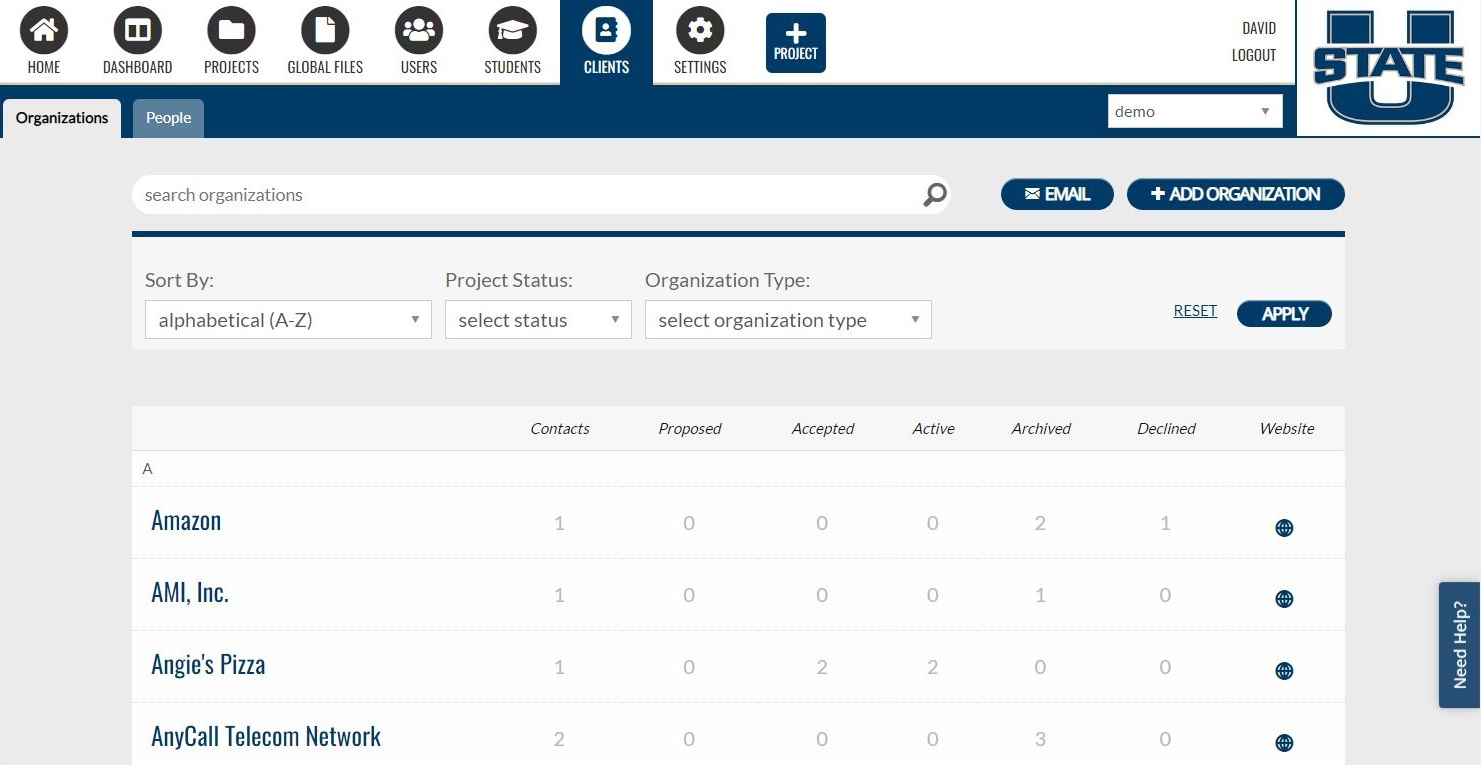 Clicking on a specific client organization will provide background details on that client alongside their project history, feedback history and a link to any people at that organization (listed under contacts):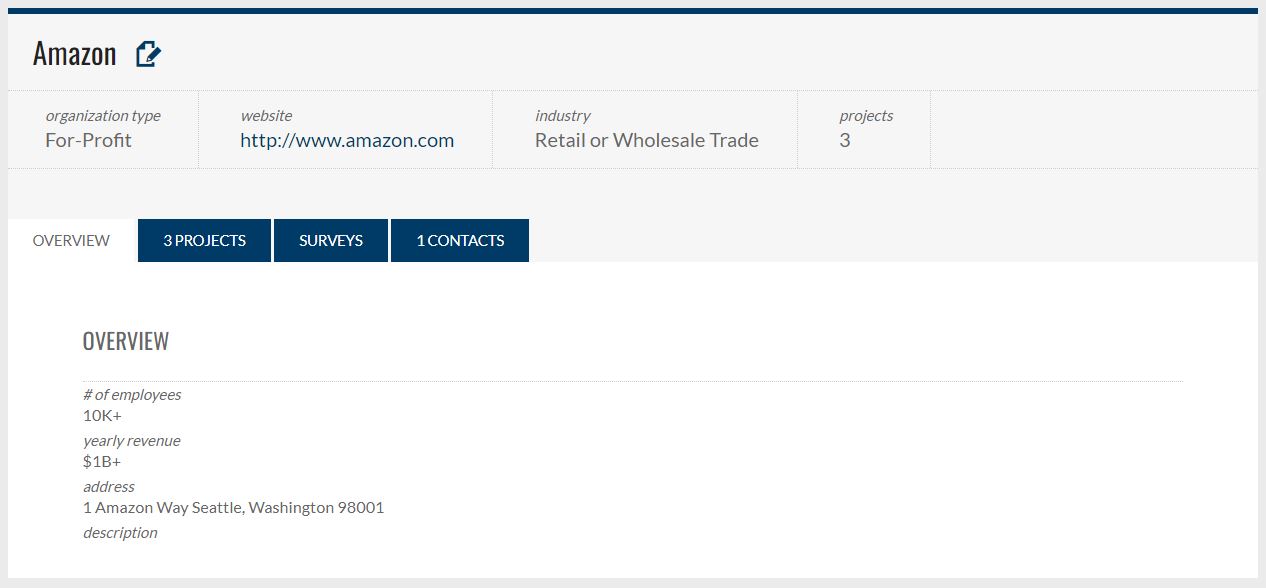 To edit a client organization, click the paper and pencil icon that appears next to a client organization's name.
Adding a new client organization
Note that clients are added automatically through the project proposal process. But, if you would like to add clients ahead of time, from the CLIENTS tab, you can click +ADD ORGANIZATION on the top right of the Organizations page. Depending on the type of organization you select (for-profit, nonprofit, etc.), you will be prompted to provide different information.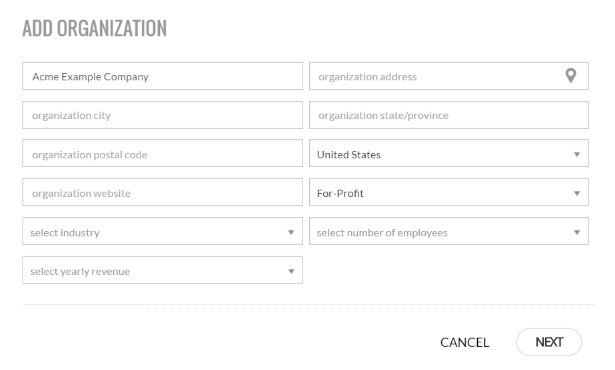 Adding a new client contact
From the CLIENTS tab, click +ADD CONTACT on the top right of the People page to pop the new client contact screen.
Client contacts have to be associated with a client organization. You can either add a contact to an existing client organization or type in a new organization name in the Search for your company box, pictured below to immediately create a new organization record.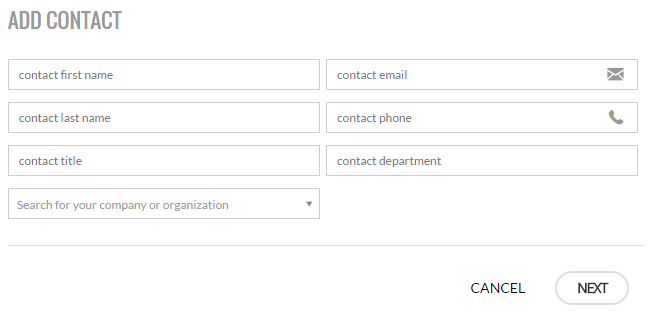 Reviewing client organization contacts
Individual contacts within your client organizations can be accessed by clicking Clients -> People and then clicking on an individual person's name. From here, you can view that contact's project history and view or edit their contact details.