Some experiential programs invite students to apply to their program. This is separate from bidding and instead of selecting preferred projects, students are simply applying to join the program or course altogether. To enable student applications, email support@edusourced.com. Student Applications is integrated with Project Preview if you want students to view available projects before applying.
Accessing the student application page

If student applications are enabled for your workspace, they are at /apply. So, for example, the EduSourced demo workspace student application page is demo.edusourcedapp.com/apply. To retrieve this link, click the Invite Students button the Applied or Accepted students tab.
The student application begins with the student creating an EduSourced account and on the next page, they are invited to upload a resume and answer any questions you have added to your student application.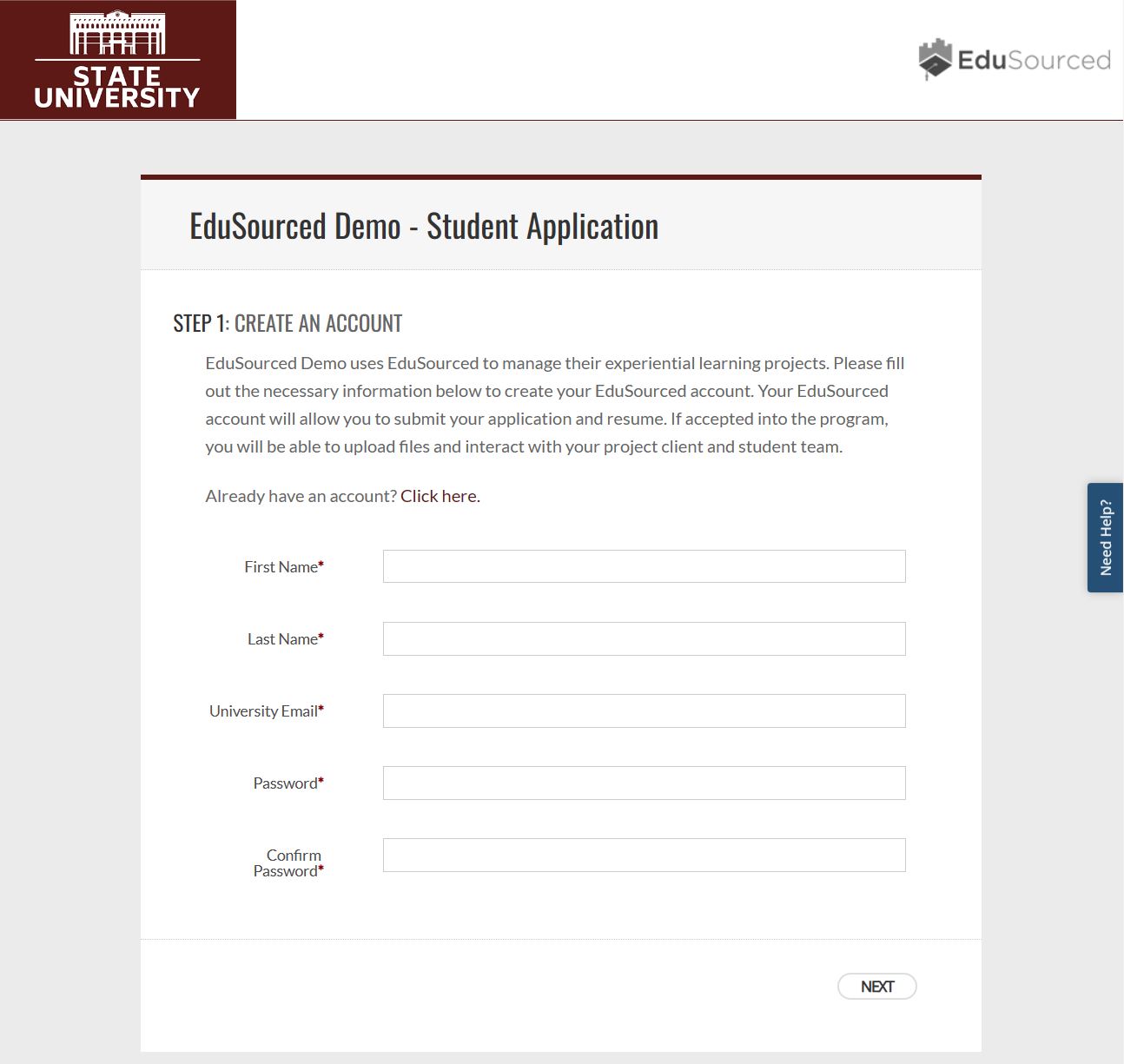 Completing the student application
On the next page, students will fill out your application. This form is customizable, below are sample questions. Typically, schools accept a student's resume as part of the application, but this field can be removed if it is not applicable to your program.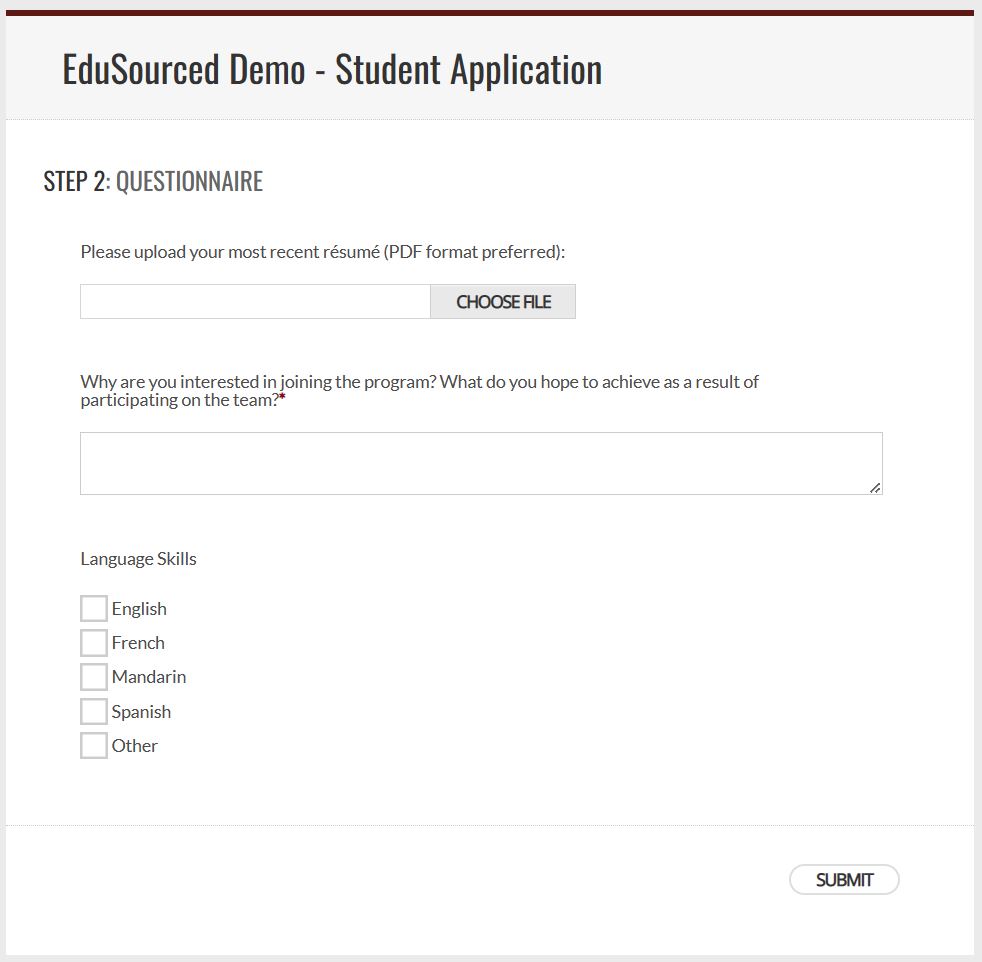 Reviewing the applied students list
Students > Applied Students is where to view your list of students who have applied to join your program. There is also an Application in Progress tab to view any students who have only partially completed their application. Click the check to accept that student into your program (and move them over to the Accepted Student tab).

The last step is to move your students from Accepted to Current Students. This is broken out so you can queue up students without affecting your current students list if you accept applications while running projects. You can accept each student one by one with the accept button or click Make All Current at the top right.