You can create any account type from the Users page. From here, you can browse or search for existing users, create new accounts, edit existing accounts and disable accounts that are no longer needed. You can even create a single account with multiple roles. To create a new account, select add user and select the role or roles you want to assign. To edit an existing account, click the pencil icon.
While you can add student accounts from this screen, there is a separate process for bulk uploading or updating your student roster. Click here to learn more.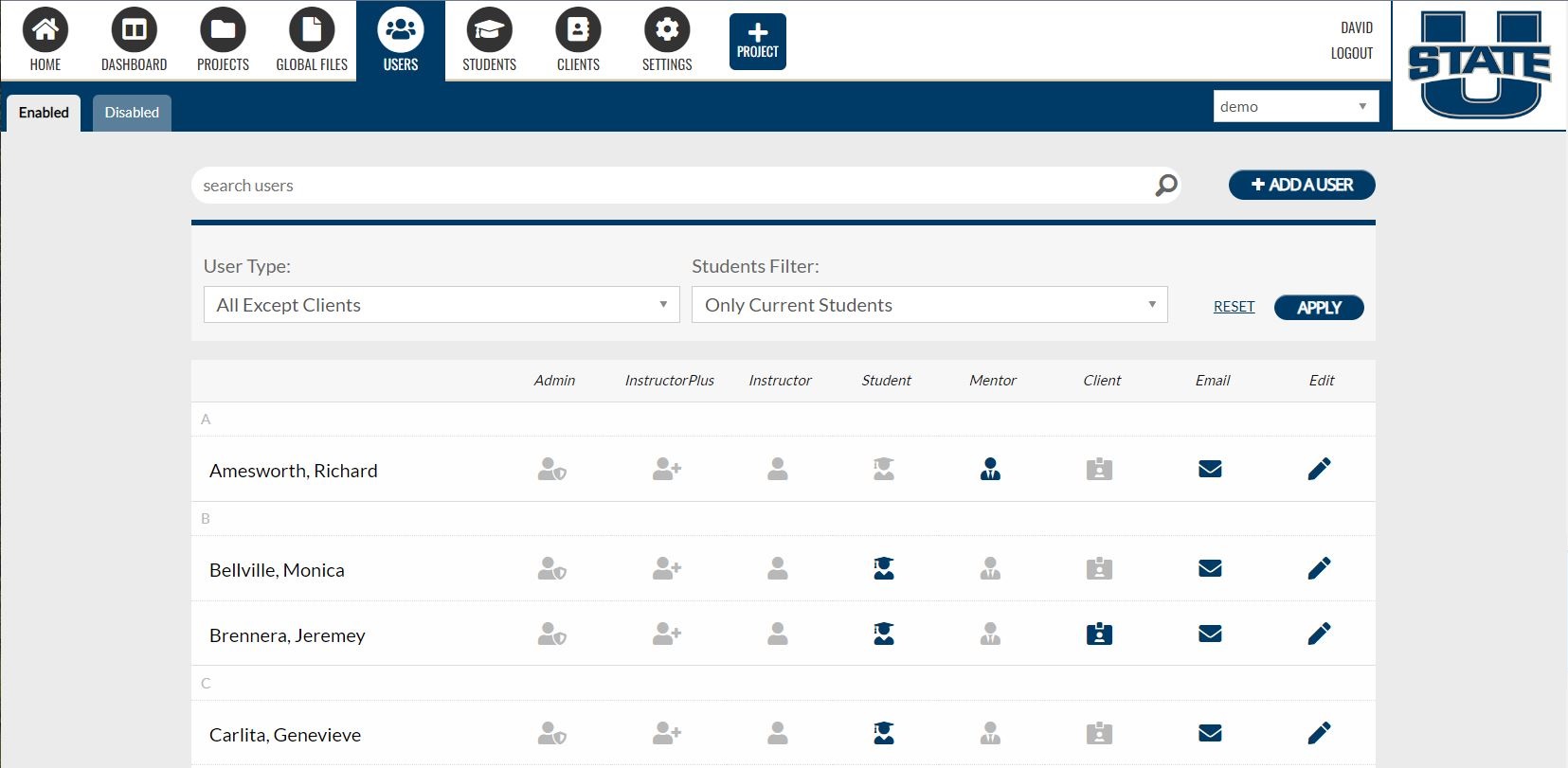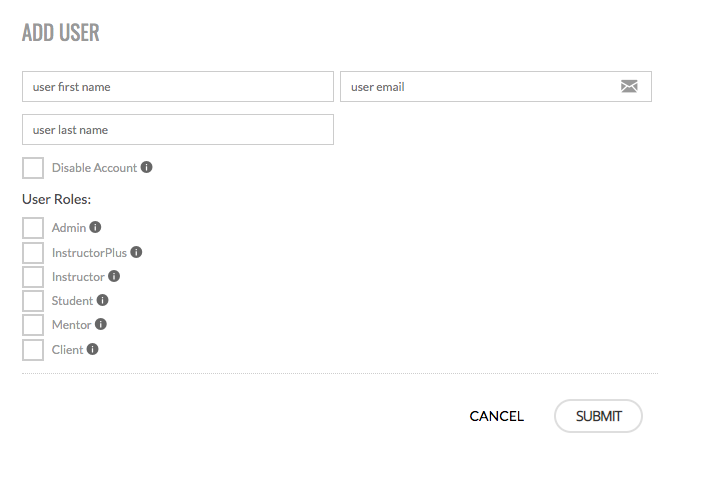 Admin
Admin users have full access to an EduSourced workspace. can access all projects, program settings, reports and can create new users. If an Admin is on multiple workspaces, they can move projects between those workspaces. Admins can also do anything an Instructor can do, including be added to a project as its Instructor and verify a milestone completion as an Instructor.
InstructorPlus
Instructor+ has access to all projects in a workspace, regardless of whether or not they are on the project, but they can also added themselves to projects as the Instructor for a specific project or set of projects.
Instructor
Instructors have full access to projects they are assigned to but cannot view student or client lists outside of their project(s) or view other projects in a workspace unless they are added to it.
Student
Students can only access a project they are assigned to, outside of Project Preview and Bidding. Students can complete student Milestones for their project, create and complete tasks, share files, participate in Project Health and any other function of an active project participant.
Mentor
Mentors can only view and interact with projects they are assigned to. They can see all content on a project they are on other than student survey results. They can, however, be included in surveys.
Client
Project clients can submit projects to your through your public submission form, file project files that have been shared with them by students, and generally participate on the project (including Project Health, Client Milestones and view Spending/budgeting for the project if enabled.
You can disable an account at anytime and remove that user from your current users list while disabling their access from Users > Edit User, (pencil icon) click Disable Account and click Submit.