Admin and Instructor+ users can copy, or clone, a project allowing for an efficient creation of many projects at once or subprojects created under what we call an umbrella project. Common use cases for this feature are:
Creating many identical projects at once, like a case study or live case
Creating sub-projects under an umbrella project, as in a challenge with sub-teams working independently of one another
Copying a completed project to be restarted and worked on by a new student team picking up from where the previous team left off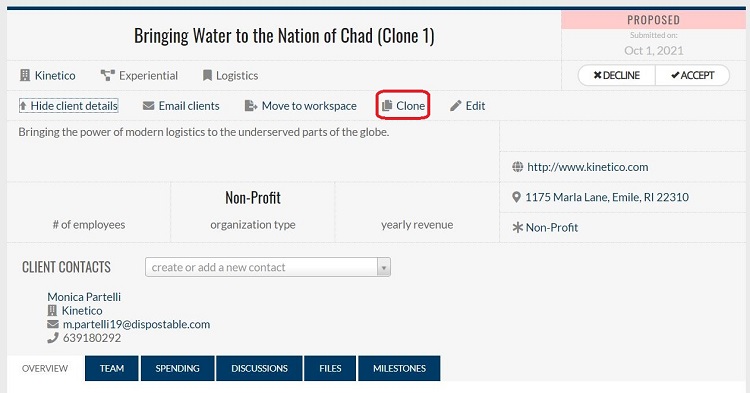 When cloning a project, your options are:
Preserve project files: this copies all files from the Files tab and adds them to the newly cloned project. This does not carry over Milestone submissions, since those may be private to the students who submitted them.
Automatically assign students to project clones: allows you to specify a team size and number of projects, distributing your students randomly to fill in those teams.
Create as sub-projects: Makes your base project an Umbrella project and links it to the sub-projects you are creating.
Preserve project team: carries the team, including Mentors and Instructors, over from the base project that is being cloned.