Metrics is a view of your experiential program's entire history. At EduSourced, we believe experiential programs are so much more than courses: they are organizations unto themselves. Organizations with a variety of stakeholders, including clients. Reporting is important for any long-term organizational health, and we think experiential programs are no different and Metrics is designed to help.
Note: Metrics is currently only available for Instructor+ and Admin users
Charting Multiple Workspaces
Metrics updates in real time and can be used to chart one workspace or multiple (if the user viewing it has access to multiple workspaces) by clicking the Multiple Workspaces toggle and selecting additional programs to chart. As you select additional workspaces, each Metrics chart automatically updates.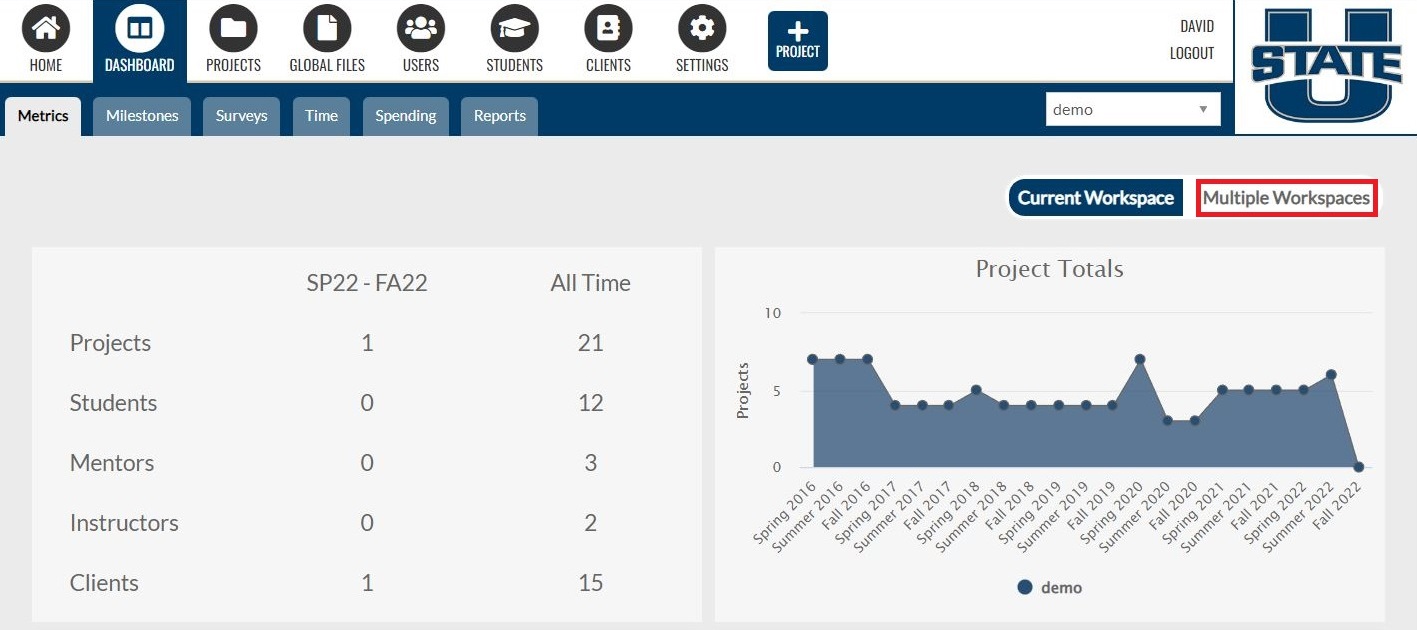 More Info on Hover
Whether charting one or multiple workspaces, hovering over each charts point provides more information as pictured below in the Project Totals chart: